Kala – Ubass – Steve Jones Killing it on the Ubass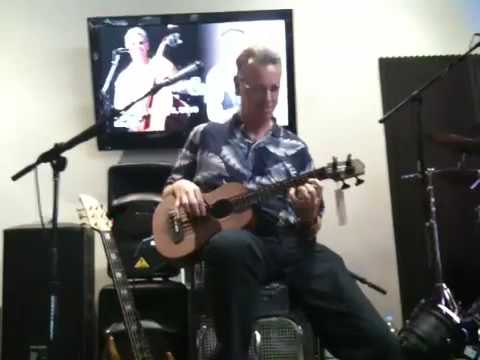 This is Steve Jones Killing it on the Ubass at the Steve Jones and Von Baron drum and bass clinic we are holding right now.  The clinic is going great!  I was shocked to hear how the Ubass sounds.  I was sitting in my office when he started playing it, and I thought he had bust out his upright, but when I went to check it out, I saw it was the Kala Ubass…It sounds so sick!  Forget lugging around your upright any longer!
I used my iphone to record this so the picture quality is not the best, but the mic sounds pretty good because I used the Blue Mikey on the iphone while recording the video.  I did not know you could do that until yesterday.  You can set the gain level on it so that it doesn't clip like the stock mic would.  It recorded in stereo as well too…It is the perfect accessory for someone that owns an iphone…..Okay…enough sounding like a salesman.  Don't miss our clinics!  They kick butt!  Thanks Steve and Von Baron!