BOSS RC-30: CHANGING THE RECORDING PATTERN
Changing the recording pattern on the BOSS RC-30 couldn't be any easier. By watching the YouTube video below or following the few simple directions, you can change the recording pattern from RECORD/OVERDUB/PLAY to RECORD/PLAY/OVERDUB.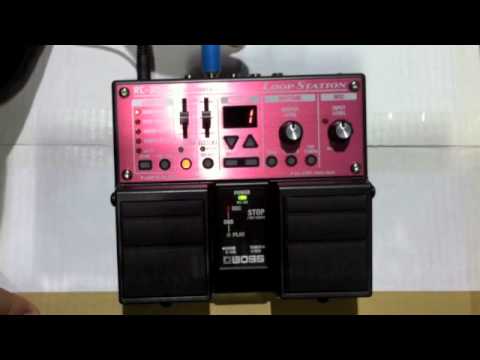 Step 1: While RC-30 is powered off, hold down the TAP TEMPO button.
Step 2: Insert 1/4 INCH CABLE to power on the RC-30 (while still holding the TAP TEMPO button).
Step 3: (Display will read "RD" meaning Record/Overdub).  Press the UP ARROW button so that the display reads "RP" meaning (Record/Play).
Step 4: Press TAP TEMPO button to confirm selection.
Your RC-30 is now ready to go!